Regular price
Sale price
$46.99 USD
Unit price
per
Sale
Sold out
Know About Our Product
Unlock the ultimate in muscle recovery and lean muscle building with AllMax Nutrition's IsoFlex Pure Whey Protein Isolate. This revolutionary protein formula utilizes cutting-edge WPI technology, setting a new benchmark in the realm of high-performance nutrition.
Optimize Your Fitness Journey with IsoFlex Whey Protein Isolate
Featuring an unparalleled 100% whey protein isolate source, IsoFlex is the epitome of purity and efficiency in muscle recovery. Lab-tested and certified, this premium protein solution is a must-have for anyone serious about achieving their fitness goals. With an impressive 27g of whey protein isolate and just 110 calories, IsoFlex is a powerhouse that aids in promoting weight loss while building lean muscle.
Experience the Power of HRI Technology
What sets IsoFlex apart is its innovative Hybrid-Ratio Ion-Filtration (HRI) Technology, a unique protein extraction method that ensures superior protein yield and enhanced bioactive whey fractions. Unlike other brands that rely on concentrates, IsoFlex maintains a pure whey protein isolate profile, eliminating the excess fat and sugars found in concentrates.
The AllMax Quality Guarantee
At AllMax, every ingredient and production lot undergoes rigorous laboratory testing to guarantee consistent product quality and integrity. The exclusive AllMax 5-Stage Quality Testing protocol ensures that IsoFlex meets the highest standards, providing you with a product that's completely guaranteed.
Choose AllMax IsoFlex Whey Protein Isolate as your trusted companion in your fitness journey and unlock the power of optimal muscle recovery and lean muscle growth.
Share
View full details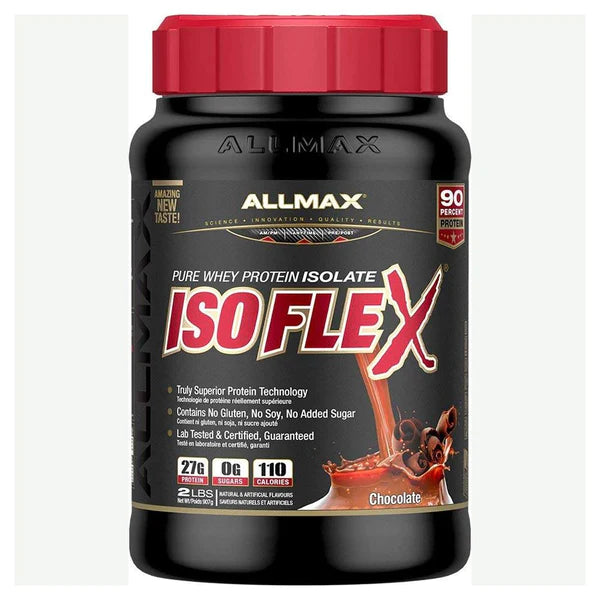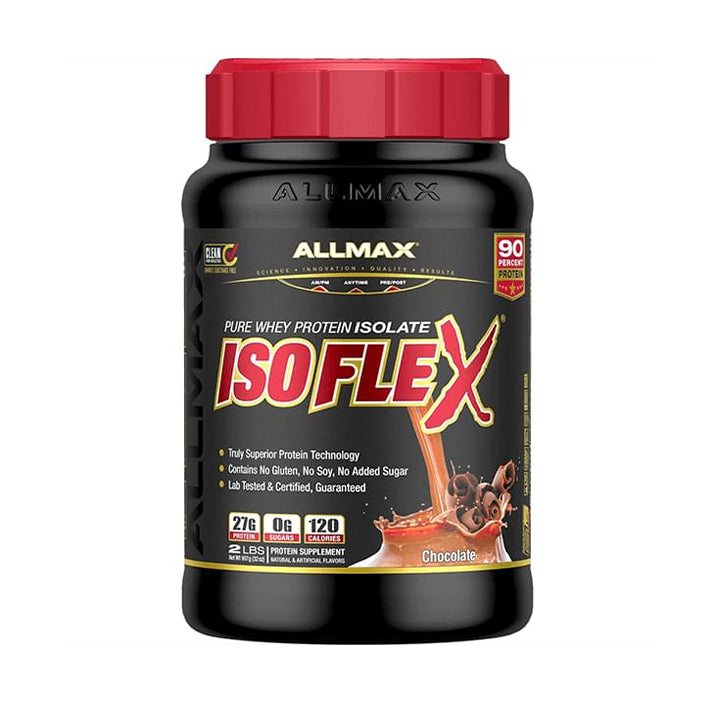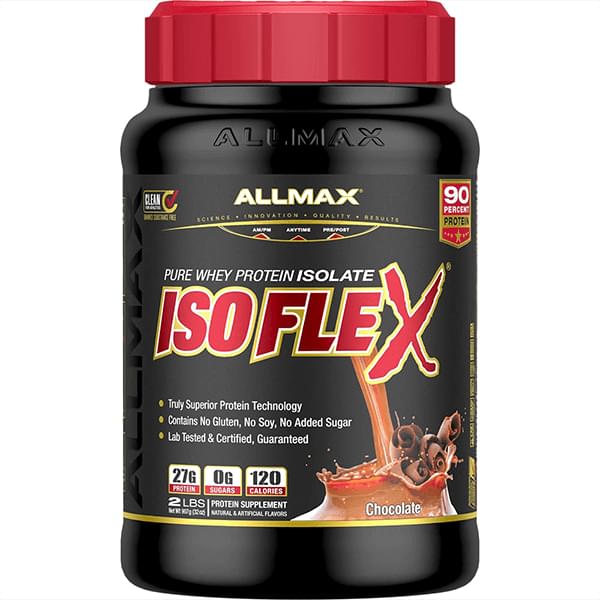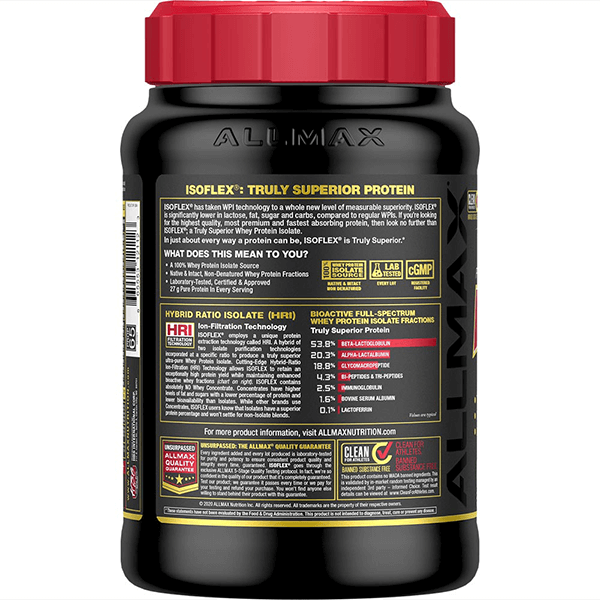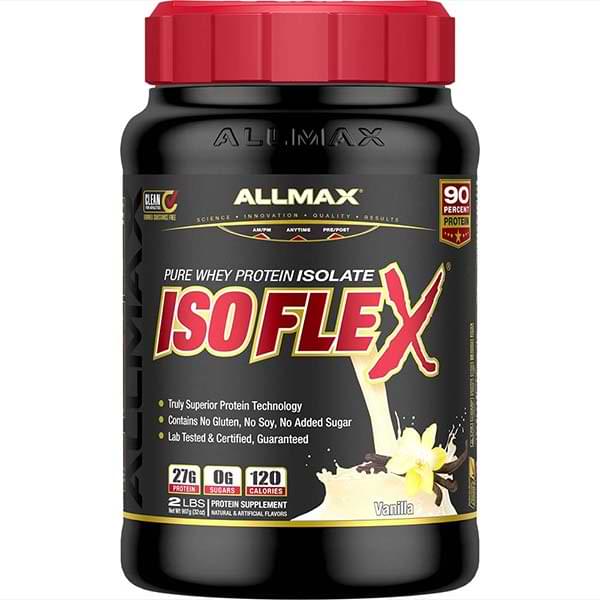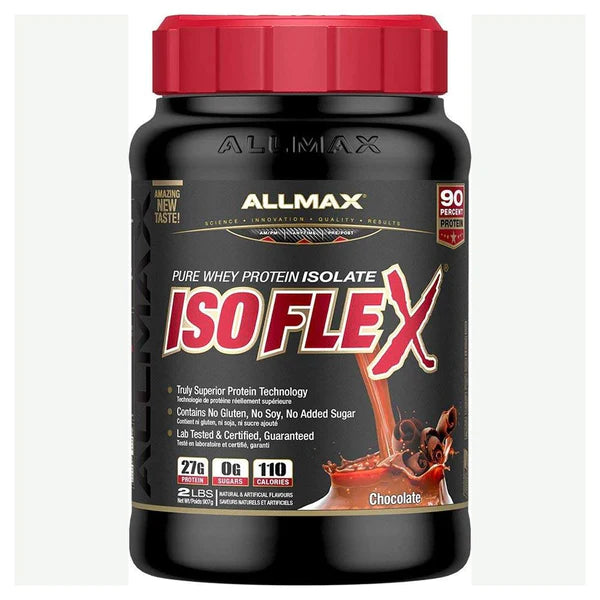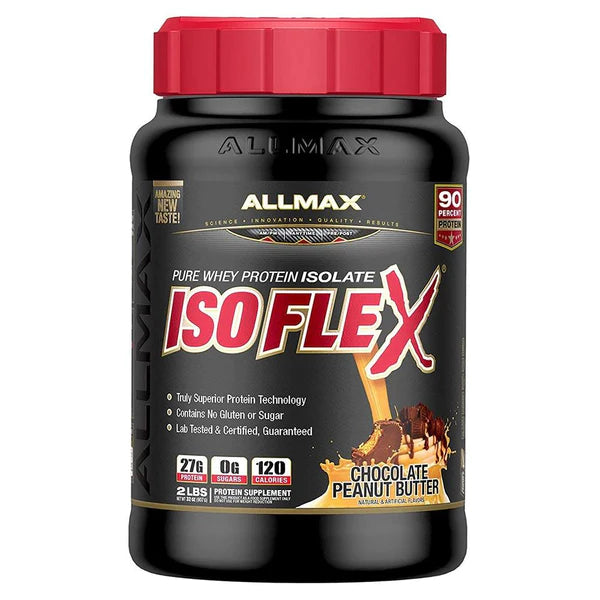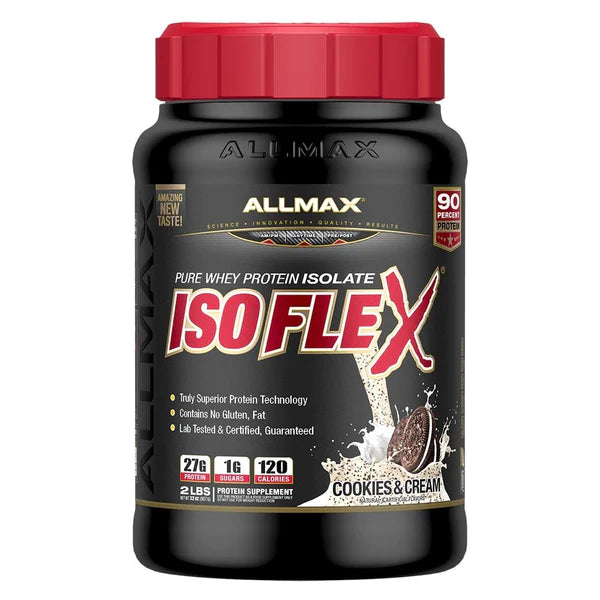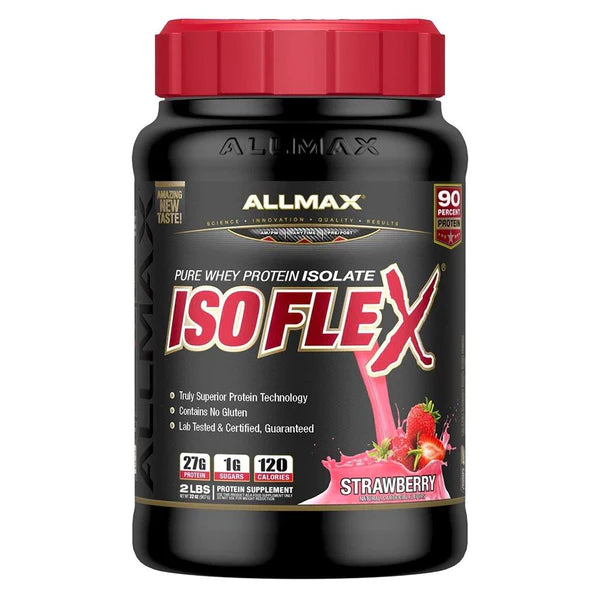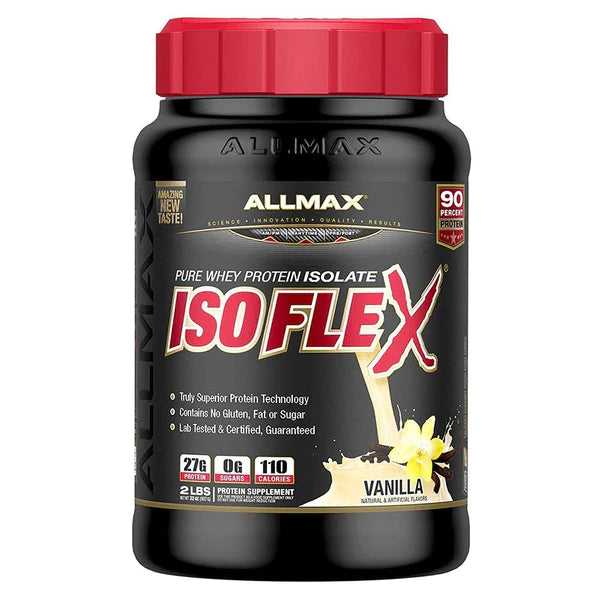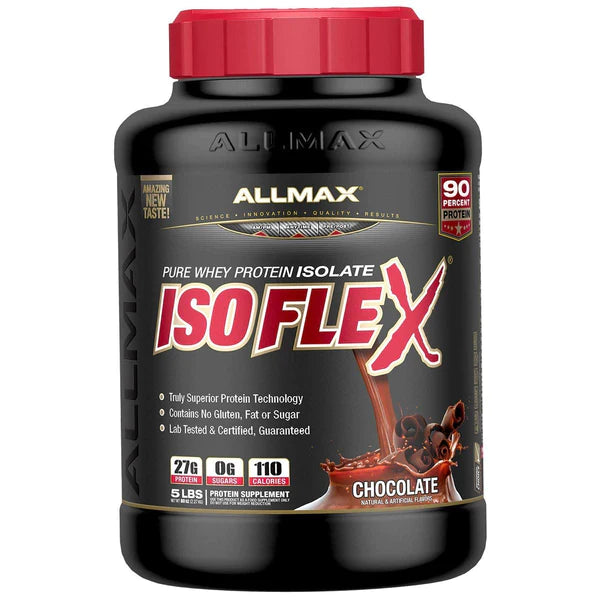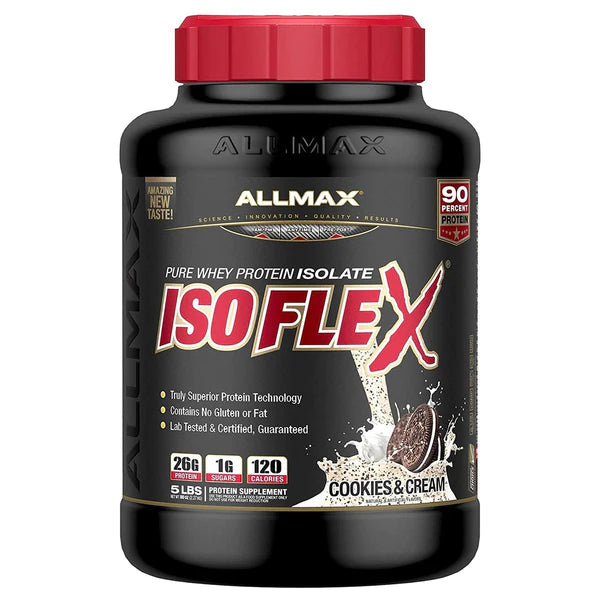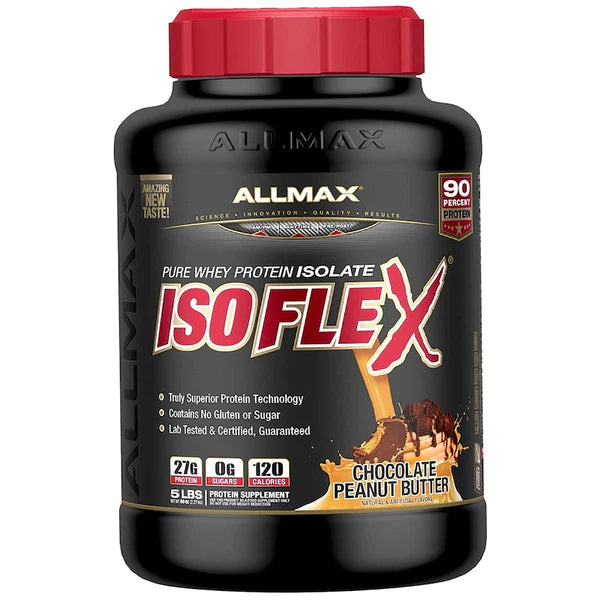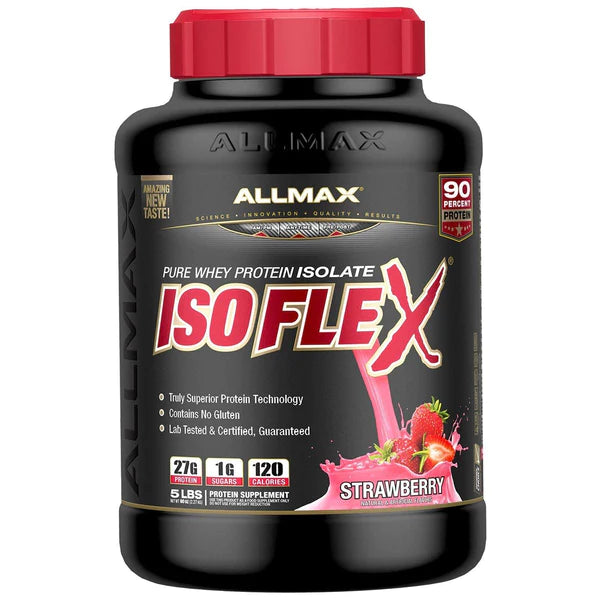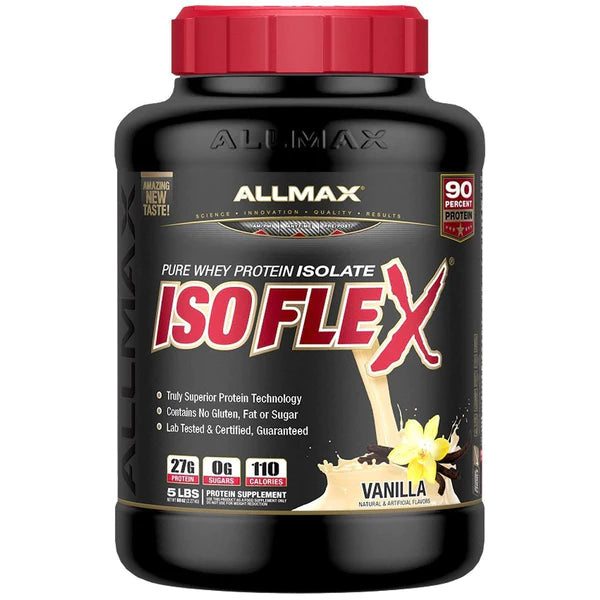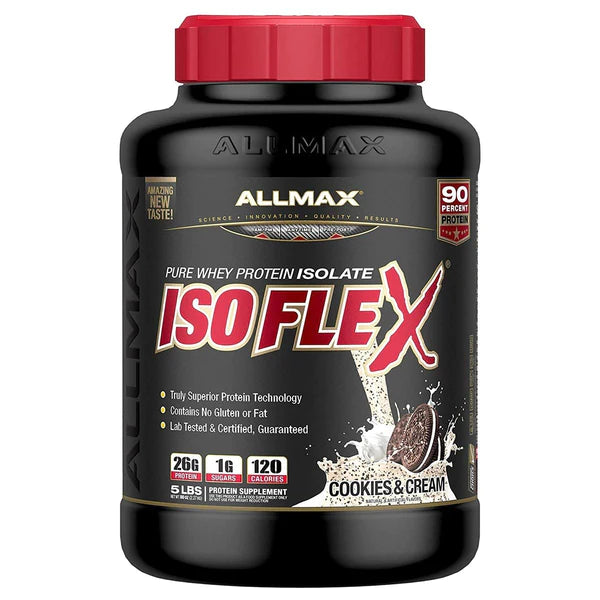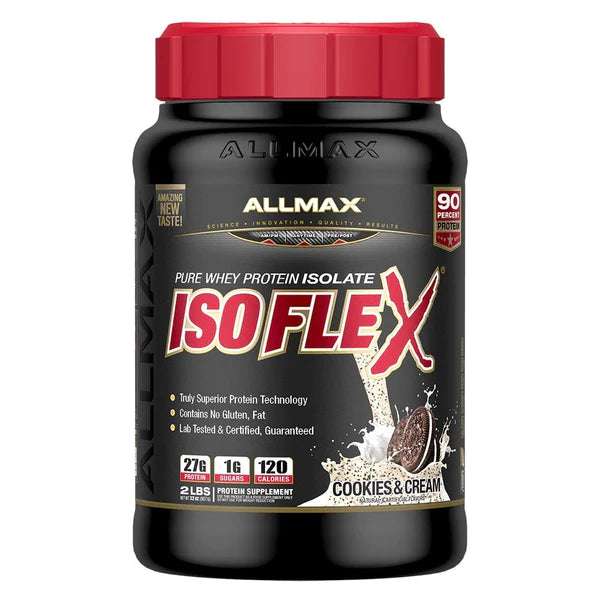 I love the taste, and it gives me a great workout
This actually helps your muscles from feeling fatigue it is an excellent product and it tastes good
I have been looking for a Bcaa that had enough product in it to sustain me after I workout.
This stuff is amazing. The quality is amazing and the taste is even better. Mixed so easily.