Regular price
Sale price
$38.99 USD
Unit price
per
Sale
Sold out
Know About Our Product
Are you tired of struggling to gain weight and muscle despite your efforts in the gym and your food intake? AllMax QuickMass Loaded offers the scientific solution you've been searching for, providing a powerful 1010 calories per serving and so much more.
Revolutionize Your Mass Gain Journey with QuickMass Loaded
Designed to address the challenges of hardgainers, QuickMass Loaded is the ultimate catalyst for rapid muscle growth. With each serving, you'll receive a whopping 1010 calories, 161 grams of carbohydrates, and 27 grams of sugar. But not all carbs are created equal. The GI Balanced Carbohydrate Matrix in QuickMass Loaded ensures a gradual increase in blood glucose levels. This, in turn, allows amino acids to gently enter your bloodstream, promoting increased nitrogen retention. Say goodbye to the struggles of traditional mass gainers and experience the difference.
Unlock the Science Behind QuickMass Loaded
QuickMass Loaded isn't just about calories; it's about quality. Packed with essential Omega 3-6-9 Fatty Acids, this formula provides healthy fats to complement your diet. These fatty acids contribute to your overall well-being, ensuring you get the right balance of nutrients for muscle development and sustained energy.
Choose AllMax QuickMass Loaded and witness the transformation in your mass gain journey. It's not just about size; it's about quality gains and the scientific approach to achieve them.
Share
View full details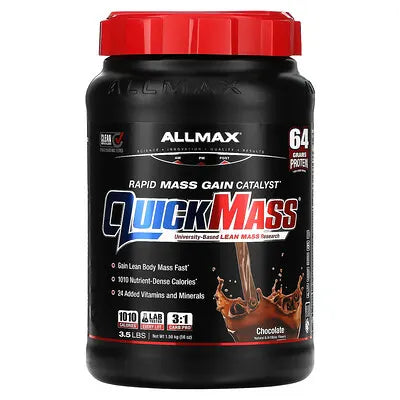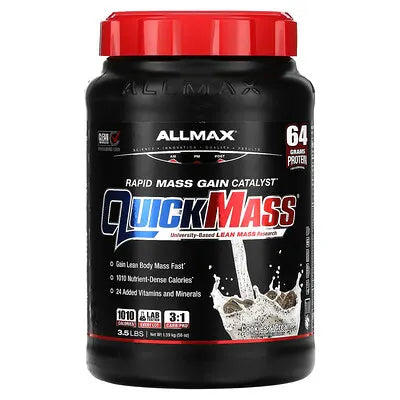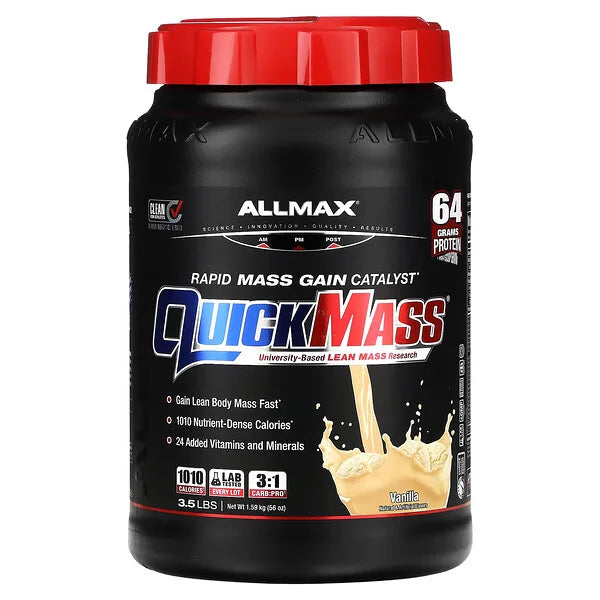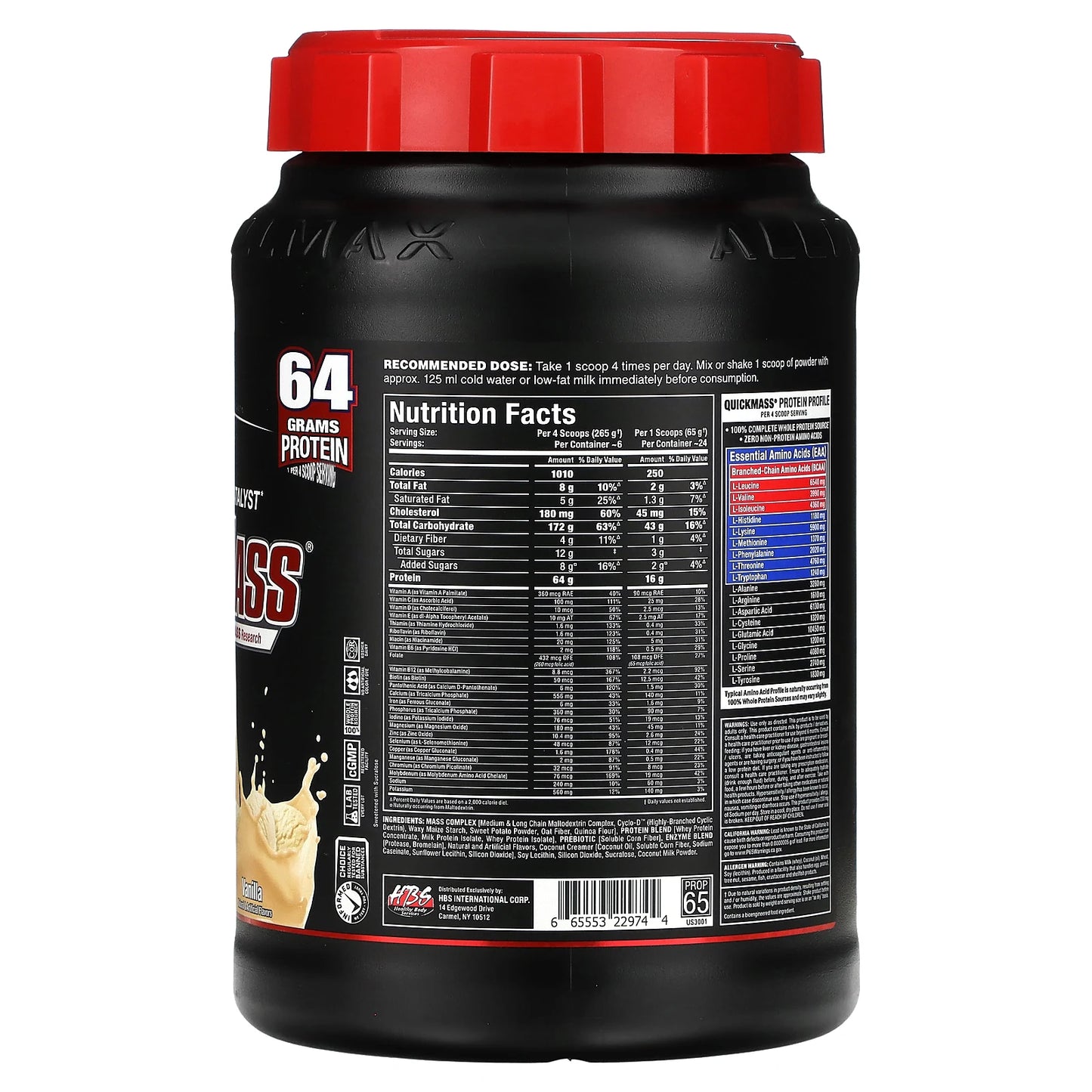 Amazing product, taste is sweet and great with Almond Milk!
This product is the best if you want to gain weight. It is a must if you wan't to grow add egg whites with this and you are ready to go!! Get it!!!
This protein shake it's one of the the best one I have bought.I love the taste of vanilla & I'm also seeing quick results I recommend all Max.
It works Really good of your looking to gain some lean mass. Had tried al the other flavors but this is definitely my favorite one. Overall Really good protein.